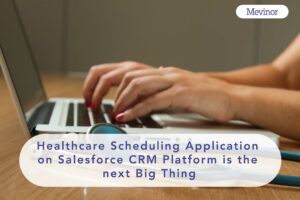 Have you ever noticed how useful the healthcare scheduling application for medical appointments is these days? Remember this: It costs a doctor around $200 for an unused routine time slot.
This means that there are not many booked consultations, because the patient decides not to come. They fail to notify the office in advance, and so another patient does not replace their visit quickly enough.
Meanwhile, there is plenty of healthcare scheduling software available in the market, with the loaded features, but there is a difference between standalone scheduling software and the booking application running on CRM appointment management or other platforms like salesforce.
The reason to outline this is that there are different types of healthcare organizations that use healthcare scheduling software like hospitals, laboratories, home care providers, and individual clinics.
For any type of healthcare organization few features needed to be noticed like patient scheduling linking with many activities, Example linking with websites, other online marketing channels, integrating patient records with the centralised patient database, managing follow ups and EHR.
Now let us see the Advantages of Healthcare Scheduling Software :
Healthcare scheduling software on the salesforce CRM appointment platform can provide healthcare organizations with a number of key benefits. Outlined below are some of the advantages providers can expect upon implementing a medical healthcare scheduling solution.
1. Saves Time :
Intuitive, easy-to-use tools and features like CRM appointment search that matches patient requests with the calendar's of providers, resulting in considerable time savings. An online portal of staff also saves time for patients – they no longer need to call and coordinate appointments with the office staff. Without the scheduling pressure workers may focus on more critical activities and functions.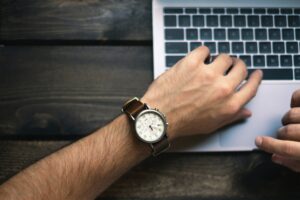 2. Reduce No-Shows :
The appointment reminder feature common in most medical scheduling systems is effective in helping patients keep their appointments, and in some cases has been shown to minimize no-shows by as much as 40 percent.
3. Cost Savings :
Healthcare scheduling software delivers an all-in-one, cost-effective solution that eliminates the need for costly servers, networking, and software. It can also eliminate the need for employees to work overtime-scheduling patients and managing schedules for providers.
4. Centralization :
A key benefit for providers is the ability to centralize patient information from the first visit of the patients while gathering demographic information, medical history, and payment information. Payer information can also be easily updated when patient insurance or coverage changes occur. Healthcare Scheduling software also provides a means of maintaining schedules across multiple offices and for various providers.
5. Customization :
Offices benefit from the ability to customize the approach to their specific needs by customizing the provider-based appointment settings, the time allotted for appointments, and the reason for the appointment. Most solutions also give offices the ability to create custom labels, forms, and letters for patients.
So over the period, the CRM scheduling software has to link with many external and internal systems. If the healthcare scheduling software runs on a salesforce platform, there is a high flexibility of integration and utilizes the salesforce core features like marketing, support, and health cloud.
For more Information Visit Mevinor