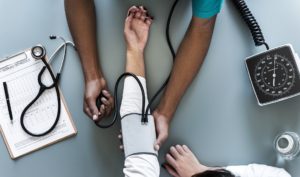 What is Practice Management System ?
Practice management software (PMS) is a form of software found in clinic that uses mobile, tablet or desktop to deal with everyday operations.
PMS is usually used for financial and administrative purposes, although it is sometimes linked to electronic medical records (EMR) based on the needs of different medical practices.
There are many PMS available in market with different needs, but modern PMS focus 90% on operational side, very less on EHR. And modern PMS works 100% on cloud.
Basic features in Practice Management System
An all-in-one solution that could combine scheduling, document management, billing and reporting into one easy-to-use software solution
Scheduling
Allow patient to book appointment from medical practitioner website, doctor or reception desk can can manage all patient appointment, conform, cancel and reschedule appointment. See overall view in calendar, and scheduling report.
Billing
Administrator can manage all patient billing in one place, billing for consultation and other service, and take printout for bill in one click. Accept online payment, collections, and revenue cycle management.
Reporting
Explore every aspect of your practice and maximize operational efficiency. It should have powerful reporting capabilities allows you to report on every aspect of your practice such as patient flow, collection, service wise performance daily, weekly, monthly.
And from the role financial manager, front desk, medical staff, practice administrators play main role in practice management system, functionality should be support this role.
Integration
Modern Practice Management System should have the capacity for integrate with many related services like Referral management , EHR, link to Lab Information Management System, link to Pharmacy , Patient portal, care communication, etc.
Modern healthcare will work effectively only integrate with other services and tools.